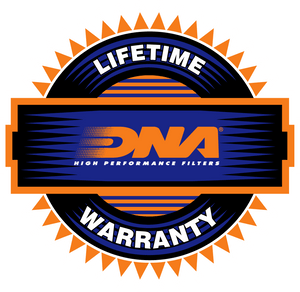 DNA High Performance filters
DNA is a name synonymous with quality and performance amd we are delighted to be importing DNA filters
into the UK. 
At BHP UK results are front and foremost.  We will not put our reputation on the line just to sell products.  We only considered selling and distributing DNA products after seeing the performance results on our own dyno at our own facility. 
We are very cautious when listening to marketing claims but after seeing the results first hand we are absolutely delighted to be working with DNA Filters.
THE FULL RANGE OF DNA FILTERS WILL BE ON LINE SOON
Testimonials
Remapped my 2021 KTM 1290 SAS with there remote service using the Genius tool. She was an animal before and I definitely didn't think she was lacking in the power side of things at all, but now she is one hell of a beast 👌 Difference is pretty amazing that's for sure. Throttle response is instant, the constant power right through the rev range is just phenomenal, less vibration, engine sounds quieter but much more aggressive bark from the exhaust. I've remapped bikes in the past, so didn't expect much with the power, but was just hoping for a smoother ride as I know the Euro 5 bikes run lean, but I definitely ended up with much better results than expected. So fair play to Qal and the team at BHP-UK, it was definitely worth the development and money imho 👍

Tyre Mark
Just ridden my R1250GS after installing the Remap. WOW! What a difference! Totally transformed the bike. I thought I was happy with the bike, Actually I was, it's a brilliant piece of kit. I'd done 9000 happy miles without realising what it could be like. Looking at your graphs on your development bike didn't look too impressive to me, bearing in mind I just love to ride and not get too involved in the technical details but how wrong was I. The bike is now smoother, quicker to respond, pulls throughout the entire rev range without any hesitation whatsoever and has more power. I know manufacturers have to meet emissions and such like but if anyone else has one of these bikes, or any other bike you guys can work with, invest your £450 and you'll be amazed! Best investment in a bike I have ever made. Thanks

Jamie Moir
Came across BHP UK from a youtube video where they mapped a Royal Enfield GT 650 Euro 5 spec in both stock and modified form. Got in touch and with help from David arranged to send the ECU to them to have the same map as the video with mods. Turn around time was fantastic and regular updates which was great. ECU back, fitted and bike runs much better now. Very pleased with the product and service from BHP UK and big thanks to David. Cheers! :)

Paul Motion
Absolutely satisfied with the transformation of my XR! Riding this bike has become even more enjoyable. I highly recommend this company!

Mitch XR
Highly recommend Bhp Uk for mapping as they have totally transformed my bike to a point I never thought possible amazing different in all aspects of the bike from power to the smoothness of the throttle.
Service is 💯 % on point the guys I dealt with were great from start to finish and even walked me through the process on the phone while I done it.
Follow up message and emails was a great touch to a great service.
Highly recommend to anyone looking to get their vehicle mapped to the way it should be.

Nicki Leisk